OUR CULTURE
Have fun and be creative
We are excited about the future of on demand DTG (Direct to garment) printing and the possibilities it opens for our clients.
With the introduction of web to print and on demand high speed DTG printers clients can order 1 off customised shirts with uinlimited colours.
We strive to be the biggest and the best on demand DTG printing company in Australia, with year of experience in the print industry and in paticular DTG and screen printing you know you have come to the right place for your printing.
Unlike some other companies we print everything in house and are 100% Australian owned and operated.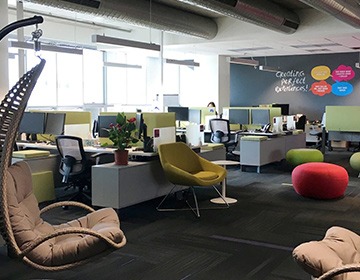 Feel good knowing you are supporting a 100% Australian owned and operated company.
Our preferred blank garments for printing are from CB clothing another quality 100% owned Australian company who manufacture thier garments in Vietname in thier own production facility with Australian Cotton.

We are always happy to take your job application on board, if you have screen printing or DTG experience please forward your CV through to us and we will keep this on file for when we need new staff.
If your looking for printed t shirts you have come to the right place, for smaller order we prefer you process them through our online store. for larger orders we are happy to quote you. Following these simple rules helps us keep our pricing down and deliver your products in a timely manner.